The winter days have us firmly in their clutches. Whether you live somewhere shrouded in snow or a place with crisp mornings, nothing goes better with a chilly day than soup. Here at Avoseedo, we love incorporating avocados into our daily diet. On a cold winter day, what better way to incorporate the health benefits of eating avocados than incorporate them into a delicious soup. Hearty avocado soups are an incredible way to warm up and improve our diets at the same time. Here is one of our favorite winter soups with avocado.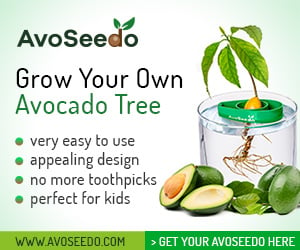 Avocado Chili Soup Recipe
We've talked about the best vegetarian avocado soup, but here is a hearty avocado soup with chicken.
Ingredients
1 avocado, diced
1 32-ounce container unsalted chicken stock
3 5-ounce cans chunk chicken breast, drained
1 15-ounce can whole kernel sweet corn, drained
1 15-ounce can pinto beans, drained and rinsed
3 tablespoons taco seasoning
1 15-ounce can black beans, drained and rinsed
1 15-ounce can diced tomatoes, undrain
Lime wedges
Fresh cilantro, chopped
Tortilla chips for garnish (learn how to make your own here)
Instructions
Begin by draining the can of sweet corn. Next, drain and rinse both the pinto and black beans, too, but do not drain the can of diced tomatoes.
In a saucepan, preferably 4 quarts or larger, combine chicken stock, corns, beans, tomatoes, and taco seasoning.
Bring the contents of the pot to a boil, then reduce heat. Cover and simmer for 2 to 5 minutes.
Then, drain the 3 cans of chunk chicken breast. After that, stir in the chicken and heat it thoroughly. Once heated through, ladle into bowls.
Additionally, dice avocado and fresh cilantro for garnish. Then, add tortilla strips on top.
Serve with lime wedges while hot, and enjoy your warm hearty avocado soup!
If you always want to have avocados on hand, to make hearty avocado soup or any other delicious recipe, try growing your own avocado tree! With the help of the AvoSeedo, you can root and grow your very own avocado tree right in your own home.