Taylor A Ritz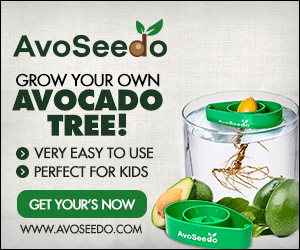 Whether you're voluntarily quarantined or surviving a shelter in place order, these are trying times. One way to pass all this newfound free time at home is eating. If you're going to spend a lot of time eating, you might as well try something new. While stuffed avocados are a common treat, they aren't usually classified as a dessert. But it's time for that to change. Here we have recipe for a fabulous stuffed avocado dessert to make sure you're eating in style this season.
Super-seed SunButter Stuffed Avocados
What You Need:
Avocados
Sunflower butter
Sunflower seeds
Chia seeds
Hemp hearts
Date paste (or maple syrup)
Instructions:
Take a ripe avocado, cut it in half, and remove the pit.
Fill the center with sunflower butter.
Sprinkle avocado with sunflower seeds, chia seeds, and hemp hearts.
Drizzle date paste over the top and serve immediately.
That's it! Super easy and ready in minutes, this stuffed avocado dessert is as tasty as it is aesthetically appealing. You can wow the members of your household with a beautiful dish that is nutritious and delicious!