Taylor A Ritz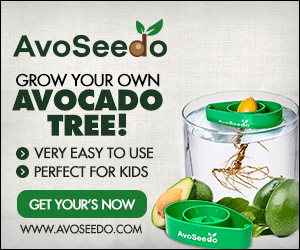 We all love avocados, but only true fans find ways to incorporate avocados into every meal! Have you ever tried avocado as a dessert food? If not, have no fear, here are several recipes for incorporating everyone's favorite food into everyone's favorite meal: dessert!
Avocado Chocolate Truffles
Only 94 calories per truffle. I'm in chocolate avocado heaven.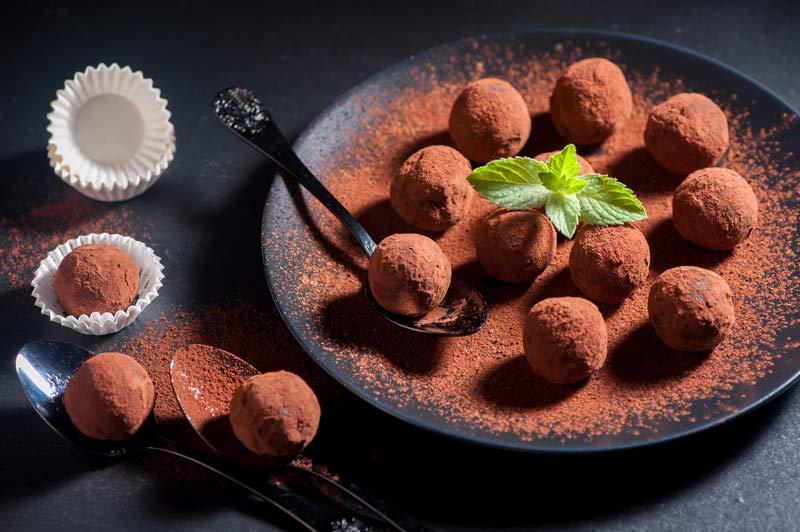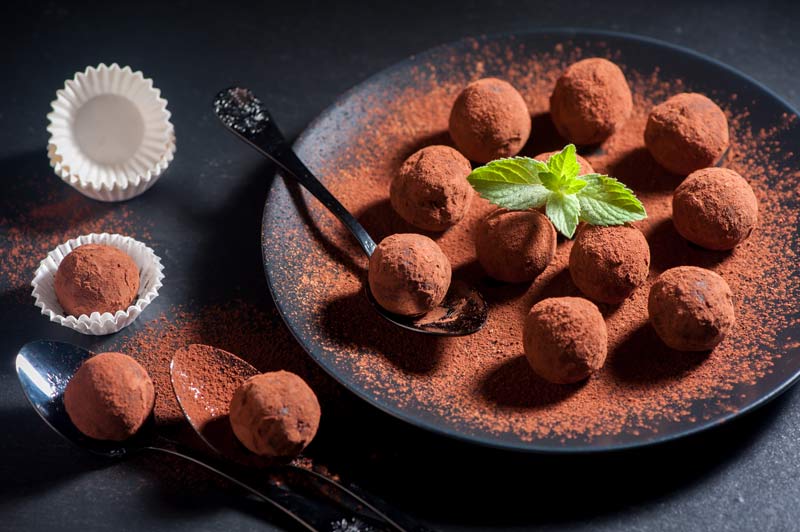 What You Need:
1 ripe avocado, mashed
¾ cup dark chocolate, melted
½ tsp vanilla extract
¼ tsp cinnamon
Cocoa powder
Instructions:
Melt chocolate in a microwave-safe bowl. I usually do about 30 seconds then 15-second intervals, stirring the chocolate each time until it's all melted.
Mash avocado in a separate bowl.
Combine chocolate and avocado until smooth, add vanilla and cinnamon.
Refrigerate 30 minutes.
Scoop into 10 to 12 balls and roll until smooth.
Roll balls into cocoa powder and serve.
Recipe makes 10 to 12 truffles. Leftovers should be stored in an air-tight container.
Recipe courtesy of Yummy Healthy Easy.
No-Bake Lime Avocado Cheesecake
You had me at no-bake.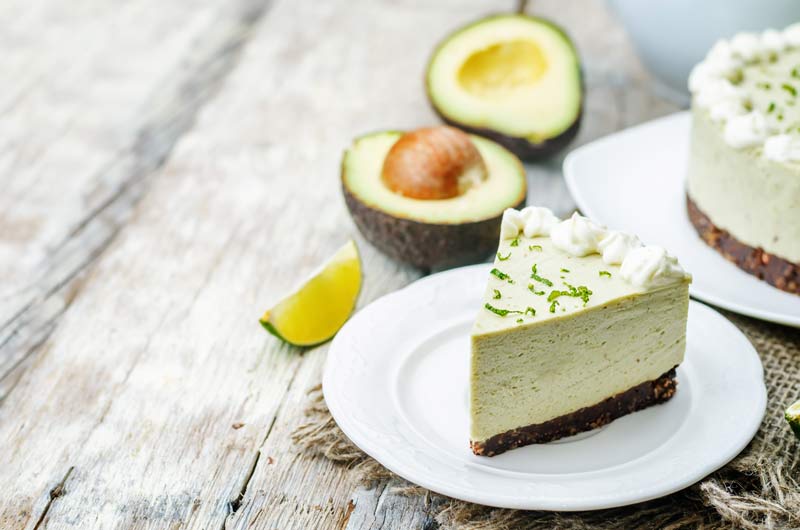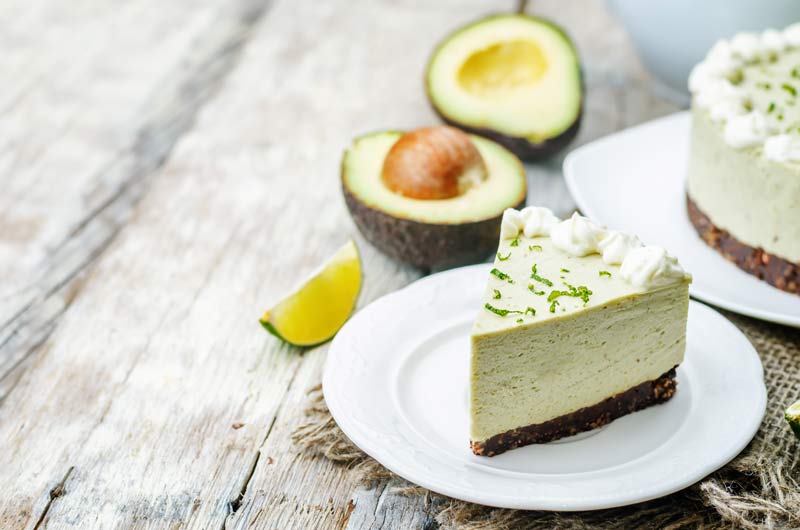 What You Need:
12 ounces cream cheese
1 ½ cups whipping cream (divided)
1 medium avocado, cut into cubes
3 limes: 2 juiced and zested, 1 for garnish
1 cup granulated white sugar
1 pack gelatin powder
1 cup graham crackers, ground
1 stick unsalted butter, melted
Instructions:
Zest 2 of the limes, extract the juice. Set aside.
Use a food processor to finely ground graham crackers. Add melted butter, process until moist crumbs form. Press crumbs into the bottom of a 10-inch round or springform pan. Chill in the freezer for 10 minutes.
Combine ½ cup of whipping cream with gelatin powder in a saucepan, stir for 2 minutes or until gelatin is dissolved. Bring to a boil over medium heat until gelatin is completely melted. Strain and set aside.
Use food processor the combine avocado, cream cheese, sugar, lime juice and zest, and the remaining cup of whipping cream until smooth. Pour in the gelatin mixture and continue to process until well-combined and smooth.
Pour mixture into the round pan and smooth the top.
Chill in the freezer for 2 hours.
Garnish with lime slices and zest on top and serve.
Recipe courtesy of Chef Sheilla.
Avocado Brownies
Avocados may not have a corner piece, but avocado brownies sure do.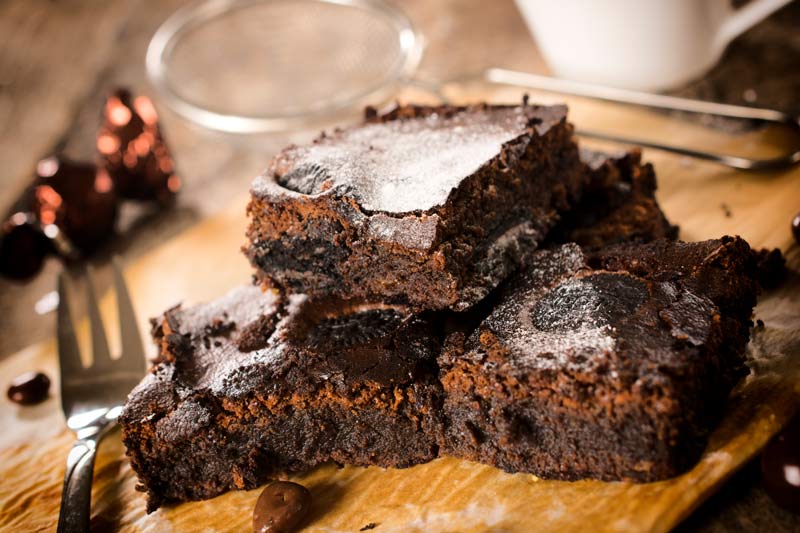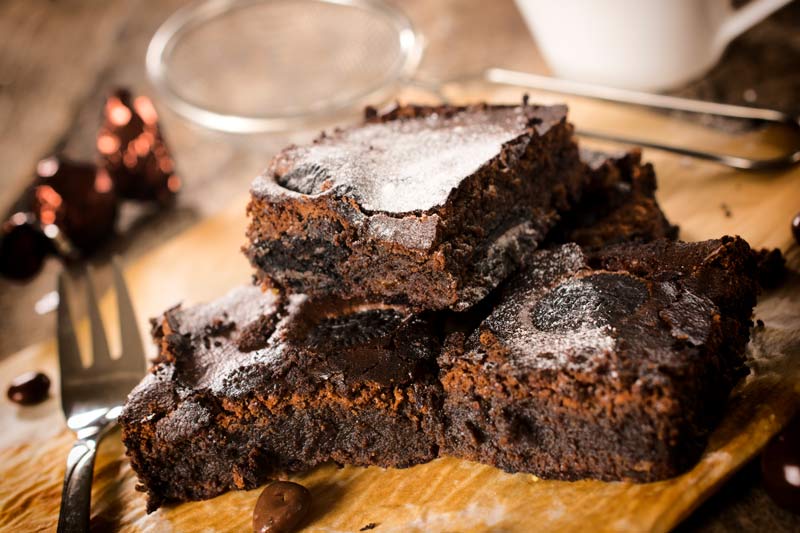 What You Need:
1 avocado
1 ¼ cup dark chocolate chips (divided)
¼ cup butter
⅓ cup maple sugar
2 eggs
¼ cup cocoa powder
½ tsp baking powder
2 tbsp maple syrup
1 tsp vanilla extract
Pinch of sea salt
Instructions:
Preheat oven to 350 degrees Fahrenheit
Heat 1 cup chocolate chips and butter in a double boiler or microwave carefully until melted.
Blend avocado in a food processor until smooth.
Mix avocado into chocolate mixture.
Add eggs and whisk to combine.
Add syrup, sugar, cocoa powder, baking powder, salt, and vanilla. Combine well.
Add remaining ¼ cup chocolate chips and pour into baking dish.
Bake for 25 minutes or until an inserted toothpick comes out clean.
Let cool completely before cutting.
Recipe courtesy of Lexi's Clean Kitchen.
Double Chocolate Avocado Cookies
This delicious recipe uses avocado instead of butter!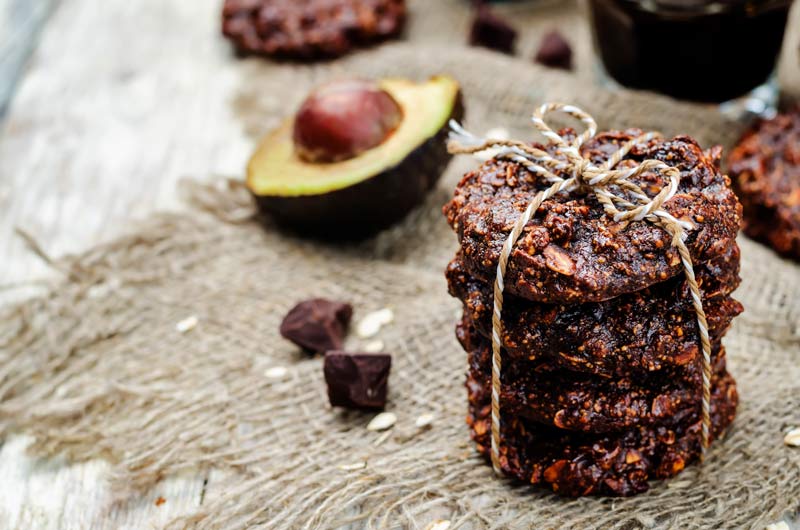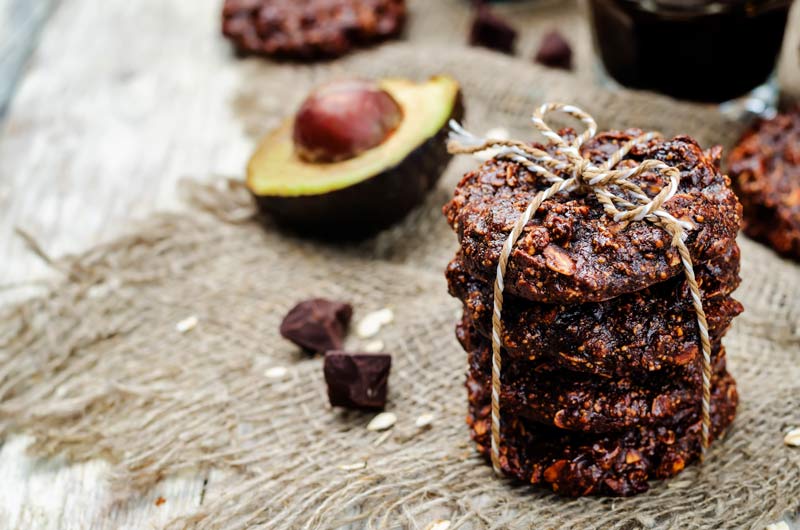 What You Need:
1 cup whole wheat flour
1 ⅓ cup all-purpose flour
½ cup unsweetened cocoa powder
1 tsp baking soda
½ tsp salt
¼ cup brown sugar
¼ cup + 2 tsp Truvia (or ¾ cup granulated sugar)
⅓ coconut oil, melted
½ cup avocado, mashed
3 egg whites
2 tsp vanilla extract
½ cup dark chocolate chips
Instructions:
Mash avocado or blend in a food processor. Set aside.
Combine flours, cocoa, baking soda, and salt in a medium bowl.
In another bowl, mix brown sugar and Truvia. Slowly beat in coconut oil, then add in mashed avocado, egg whites, and vanilla. Blend slowly until smooth.
Add flour mixture and chocolate chips and blend on low speed until smooth. Douch will appear crumbly.
Refrigerate 1 hour.
Preheat oven to 300 degrees Fahrenheit.
Spray cookie sheet with cooking spray. Roll dough into small balls and place on cookie sheet. Flatten slightly.
Bake 17 to 19 minutes and transfer cookies to wire racks to cool.
Makes 2 to 3 dozen cookies.
Recipe courtesy of Yummy Healthy Easy.
Avocado Cream Dessert
This simple but yummy dessert only has 4 ingredients you probably already have at home.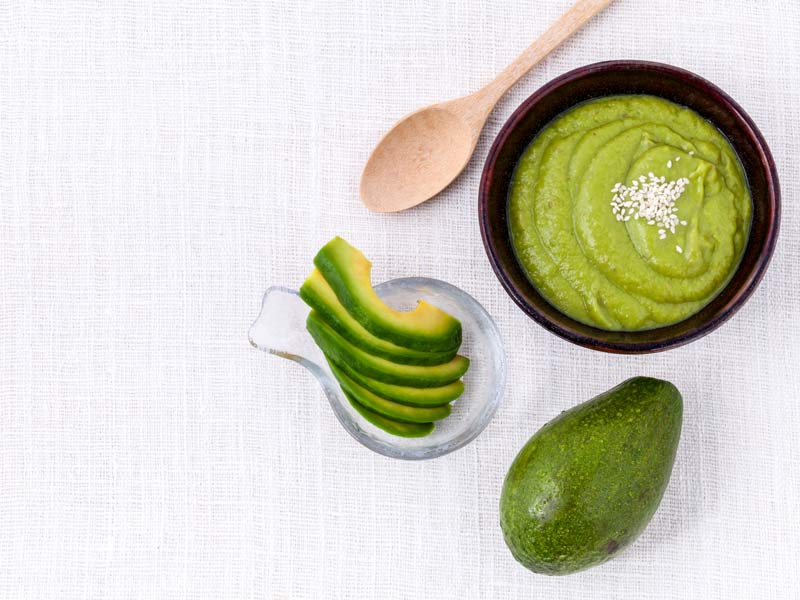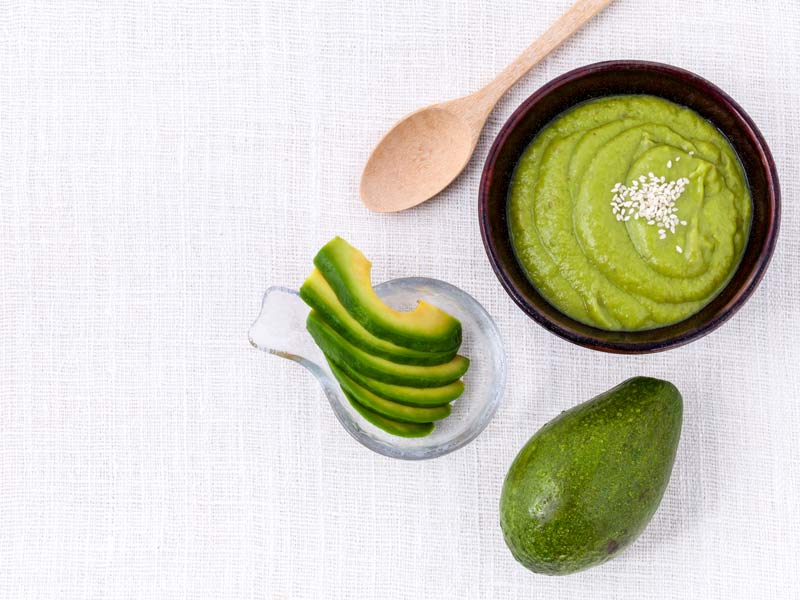 What You Need:
1 avocado
½ cup milk
¼ cup white sugar
½ teaspoon vanilla extract
Instructions:
Mash avocado.
Combine all ingredients until smooth. The texture should have a whipped appearance.
Serve and enjoy!
Recipe courtesy of Yummly.
Avocado Dessert: You Can't Go Wrong
Whether you're using avocado as a healthier substitute in a recipe or just including your favorite food into a decadent and delectable dessert, you can't go wrong with avocado after dinner.

Do you have your own avocado dessert recipes? Have you tried any of ours? Let us know!