Taylor A Ritz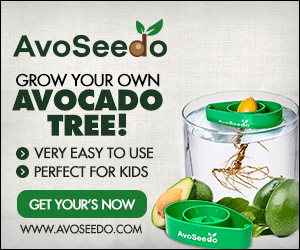 Avocados are a low-carb lunch (or dinner) option that are easy to grab. You can prepare stuffed avocados at home or even bring the ingredients with you to work to put together. These recipes are simple yet delicious. They are also quick and easy to make.
Avocado Crab Boat
Ingredients
2 ripe avocados
12 oz lump crab meat
⅓ cup Greek yogurt
½ red onion, minced
2 tablespoons chives, chopped
3 tablespoons lemon juice
½ teaspoon cayenne pepper
1 cup shredded cheddar cheese
Kosher salt to taste
Instructions
In a medium bowl, stir together the lump crab meat, yogurt, red onion, chives, cayenne, and lemon juice. Add salt to taste.
Scoop out the avocados to create bowls but leave a small amount as a border. Dice the scooped-out avocado and mix it into the crab mixture.
Fill the avocado bowls with the crab mixture and top with cheddar cheese.
Broil the stuffed avocados until the cheese is just melted, about one minute. Serve immediately.
Chicken Taco Avocados
Ingredients
For the filling:
3 ripe avocados
1 cup black beans, cooked
1 cup canned corn
1 4 oz can green chiles, divided
1 cup shredded rotisserie chicken
1 cup shredded Cheddar, plus more for topping
1 package taco seasoning
1 tablespoon fresh cilantro, plus more for topping
For the dressing:
1 cup ranch dressing
¼ cup lime juice
1 teaspoon kosher salt
1 teaspoon ground black pepper
1 tablespoon fresh cilantro
Instructions
To make the filling, combine the black beans, corn, shredded chicken, cheddar, taco seasoning, fresh cilantro, and one half of the can of green chiles into a large bowl. Stir until well mixed.
Halve 3 avocados, remove the pit, and hollow out the skins. Mash the insides of the avocado in a separate small bowl.
Place avocado skins face up and fill each with ⅓ of a cup of the filling. Sprinkle cheddar cheese and fresh cilantro on top.
Broil until the cheese melts, about 2 minutes.
To make the dressing, combine the ranch dressing, cilantro, salt, pepper, lime juice, and the rest of the green chiles. Fold in the mashed avocado until mixed.
Remove avocado boats from oven and place on serving dish. Add drizzled dressing on top and garnish with additional cilantro. Serve immediately.
BLT Avocado Bowls
Ingredients
2 avocados
½ cup plain Greek yogurt
1 cup grape or cherry tomatoes, halved
1 cup shredded romaine
2 strips bacon, cooked and chopped
kosher salt to taste
Ground black pepper to taste
Juice from 1 lemon
Instructions
Cut the avocados in half and remove the pits. Scoop out the insides but leave a thick border in the skins. Dice the scooped avocado and set it aside.
In a large bowl, whisk together the lemon juice and Greek yogurt. Add romaine, bacon, and tomatoes, plus salt and pepper to taste.
Fill avocado halves with salad and season with additional salt and pepper.
Chicken Bruschetta Chicken Stuffed Avocados
Ingredients
3 avocados
2 cups shredded chicken, cooked
2 large tomatoes, diced
¼ red onion, finely chopped
1 tablespoon olive oil
¼ teaspoon red pepper flakes
Juice from ½ of a lemon
Kosher salt
Ground black pepper
Balsamic glaze
Basil, thinly sliced
Instructions
Remove the skin from the avocados, remove pits, and squeeze lemon juice over them to prevent browning.
In a large bowl, mix together chicken, red onion, tomatoes, olive oil, and red pepper flakes, then season with salt and pepper.
Spoon mixture into hollow created by pit then drizzle with balsamic glaze and garnish with basil.