If green foods intimidate you, you probably are unaware of the many ways to use an avocado. These omega-3 fruits can add all of the nutrition and flavor to just about any meal.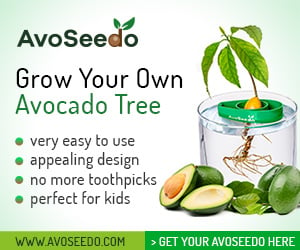 Avocados are a very versatile dish, so you be impressed when you learn about some of the new ways you can use them. Here are 10 amazing ways you can use an avocado:
Ways You Can Use an Avocado
1. Substitute for Mayo
Mayo is not a favorite condiment when it comes to dieting, so if you're looking to avoid a dry sandwich, try using an avocado instead. Mashed avocado on a sandwich can add so much amazing flavor!
2. Add to Sweet Potatoes
Next time you are a roasting a sweet potato, trying mixing in a ripe avocado to give your potato some creamy flavor. The best part is, you don't need to add any milk or butter.
3. For Cookies
If you have a sweet tooth for cookies, but are looking to put a healthy spin on them, you can use an avocado as a substitute for butter.
4. Salad Dressing
Many salad dressings are unhealthy, and can negate the point of eating a salad in the first place. Save yourself the guilt and mash an avocado to make a creamy dressing. You can also add avocado oil.
5. Brownies
Just like cookies, you can also sneak this delicious fruit into brownies. What's better than brownies with omega-3s and antioxidants.
6. Salad Topper
You've heard of using an avocado for salad dressing, now you can use it as a topper for your salads. Slices of avocados can add a creamy flavor to any dish. Try a spinach salad for roasted bell peppers, topped with avocados!
7. Smoothies
Nut butters are always popular when smoothies are concerned, but did you also know that you can use an avocado? Pair it with berries or other fruits to mask the color and you have yourself a delicious, nutritional smoothie.
8. Moisturizer
This amazing fruit can also be used as your daily moisturizer. Add it to your skin daily can form a protective barrier and keep your skin well-nourished.
9. Spice Up Your Popcorn
Did you know that you could also use an avocado to spice up your popcorn? Avocado oil makes for the best flavor when adding it to popcorn instead of butter. Add some additional seasoning and you have a bowl of jam-packed sweetness.
10. Add to Pudding
Avocados also make an amazing base for pudding. With cocoa powder and sugar-free honey, you can pudding as your dessert without the guilt. This is a great alternative for unhealthy snack packs.
Try one of our listed ways you can use an avocado and let us know which one was your favorite!