If you're looking to start off morning right with something hearty and filling, look no further than this delicious avocado bagel breakfast sandwich. This amazing meal has everything you need to keep you full until lunchtime. This sandwich is also the perfect go-to if you need something quick and easy to whip up on-the-go.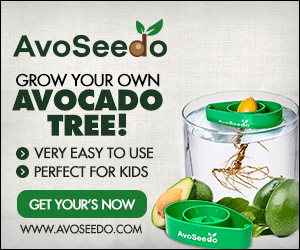 Avocado Bagel Breakfast Sandwich
This breakfast sandwich will be on the breakfast sandwiches you've ever tasted. Grab your favorite bagel and get to building your delicious meal. With only a few ingredients, you'll layer on scrambled eggs, bacon, and avocados. So if you like bagels, stop at the grocery store and grab these ingredients.
Ingredients You'll Need
Bagel breakfast sandwiches have the most simple and best ingredients. The best part is, you can also customize them to however you'd like. Whether you want to add red onions, salt, pepper, you can!
Bagel – I prefer everything bagels because they're packed with so much flavor. You can grab your favorite bagel at the store or make them homemade.
Eggs – I like scrambled eggs on my breakfast sandwich, but you can also use fried.
Bacon – Everything tastes better with bacon, but you can also turkey ham, turkey bacon, or sausage.
Cheese – Cheddar cheese is normally the go-to for breakfast sandwiches, but my favorite is pepper jack cheese.
Tomato – Slice very thing and layer it on
Avocado – Finally, the main ingredient, avocado. Use half of an avocado and slice it to layer on. You can also make it into a guacomole and put it on that way.
Tips For Making Your Breakfast Sandwich
Below are some tips that will help take your breakfast sandwich to the next level.
Have your eggs fried – I really love a fried egg for the runny yolk. It makes it perfect for dipping.
Protein – Bacon is always the go-to, but I also love a sausage patty on my breakfast sandwich.
Put in the oven – This is a great approach especially if you're making more than one sandwich. For big families, you'll want to take this approach.
What You'll Need
1 bagel of your choice
2 eggs (scrambled or fried)
2 slices of bacon (or protein of your choice)
1 slice of cheese (of your choice)
2 slices of tomato (thinly sliced)
Half of a sliced avocado
Layer your ingredients, and enjoy!