Have you been searching for a quick, easy, and dairy-free dinner to whip up during the week? This recipe will only take you fifteen minutes to prep the creamy avocado sauce, leaving you with stress-free dinner prep.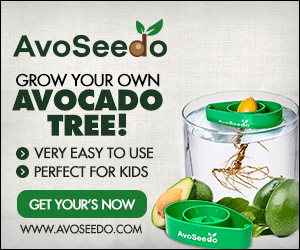 How to Make Creamy Avocado Pasta
Believe it or not, you'll only need avocados to make this is delicious, creamy avocado pasta sauce! Not even cream, just avocados! Yep, it's THAT easy.
What You'll Need
Here are some of the simple ingredients you'll need to make this flavorful recipe:
Pasta (any type will do)
Tomato (for freshness and color)
Scallions and garlic
Lemon or lime juice
Salt & Pepper (or any preferable spices)
Steps for Preparation
The best part about this creamy avocado pasta, is that while you're cooking the pasta, you can quickly prepare the sauce.
Step 1: Mash an avocado in a bowl until it's of creamy consistency. For a creamy avocado pasta sauce, you'll want to make sure you use a ripe avocado.
Step 2: Add your lemon, garlic, salt, and pepper. Since this recipe calls for raw garlic, you'll want to make sure it's grated. Small garlic bits are crucial for achieving the perfect recipe.
Step 3: Add hot noodle water. Adding hot macaroni water will turn your avocado into a sauce. This will make the sauce creamy enough to coat the macaroni.
Step 3: Stir in tomatoes, scallions, and noodles. Toss up the rest of the ingredients in with the linguine sauce. If needed, you can add more linguine water as recipe calls for.
Ingredients
8oz of pasta of choice
1 tomato – diced
1 scallion – sliced
1 ripe avocado
1/4 tsp of garlic
Quarter juice from lemon or lime
Salt & Pepper to taste
Directions for Making
Boil water and cook macaroni according to the package. Set aside 1/2 cup of macaroni water and drain the pasta.
Mash avocado in a large bowl, then stir in garlic, lemon juice, and season with salt and pepper.
Stir in 1/4 cup of hot pasta water
Add your noodles, tomatoes, scallions, and toss in the sauce until evenly coated. If your sauce turns out too thick, you may add more pasta water.
Serve and enjoy!