Looking for a creative, but simple dish to make this Easter? This avocado eggs recipe is a healthier option than your traditional eggs with mayo. If you didn't know, putting avocado in eggs is absolutely delicious.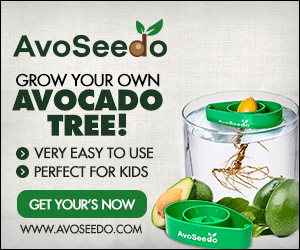 It's a great and healthier way to make your eggs creamier. If you want to be the talk of the party, you'll want to consider adding these to your rotation.
Ingredients
6 hard boiled eggs
1 Ripe Avocado
1 Tbsp of fresh lime juice
Pepper to taste
1/4 tsp of onion powder
1 tsp of pressed garlic
Salt to taste
1 Tbsp of cilantro leaves
Paprika or old bay seasoning to sprinkle on top
How to Make
1. Peel and cut lengthwise and remove the yolks. Place 3 yolks in a bowl and discard the rest.
2. Add your ripe avocado, lime juice, and chopped cilantro to a bowl.
3. Add 1/4 tsp of your onion powder and 1/8 tsp of fresh ground pepper.
4. Add in 1 clove of pressed garlic and mash everything together in a bowl.add your salt to taste.
5. Put your avocado mixture in and top with paprika or old bay seasoning.
A Little Something Extra
If you love deviled eggs, you'll need to try avocado egg salad, and instant pot hard boiled eggs.These dishes are easy and quick to put together, and are filled with creamy texture
Tips
With Easter just around the corner, this adds an upgrade to a classic dish. Here are some tips to make your dish extra delicious!
Picking your avocados: You'll want to look for medium-sized avocados with blemish-free skin. If when you press down it gives slightly, then it's ripe. You'll want to avoid any avocados that are too hard or too mushy.
Use store-bought eggs: These just make it more convenient and quicker to make to cut down on prep.
Note: Avocado eggs will typically last 1-2 days when refrigerated and stored in an airtight container.