In recognition of Earth Day we want to especially celebrate one of Earth's greatest gifts: the avocado. Our celebration will be done in the form of a new vegan recipe for all of our fellow AvoLovers!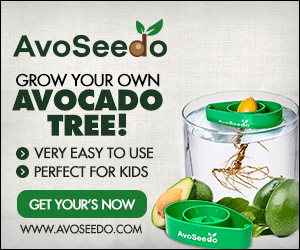 Vegan dishes are ones that involve ingredients that minimally impact our Earth wile still majorly impacting our cravings for incredible cuisine.
STEP 1
Preheat oven to 375 F.
STEP 2
Mix chia seeds and water in a small dish. Let sit for about 15 minutes so that it can gel.
STEP 3
Combine beans and the avocado in a bowl and use a fork to mash the two together. Allow
for some beans to remain whole.
STEP 4
To this avo-bean mixture add all other ingredients.
STEP 5
Line a baking sheet with parchment paper and very lightly coat with oil.
STEP 6
Using your hands, create tightly packed patties from the mixture.
STEP 7
Bake patties for 20 minutes before flipping over and baking an additional 20 minutes.
Ingredients
1/2 ripe avocado
1 can black beans, drained and rinsed
3/4 cup whole wheat flour
1/2 cup drained corn
2 teaspoons lemon juice
1/2 cup chopped cilantro
1/2 teaspoon salt
1/2 teaspoon pepper
1/4 teaspoon cayenne pepper
1 tablespoon of chia seeds
3 tablespoons of water