It's that time of year! With school already in session, parents are looking for quick, easy, and healthy options to send with their kids to school. Whether it's for lunch or an after school snack, these avocado snack options are an excellent choice that everyone will enjoy.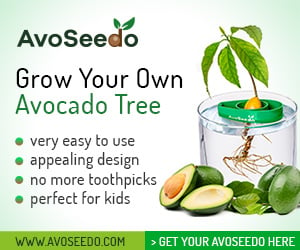 Fall is one of the busiest times of the year, with kids going back to school, the endless sports, and hours of homework, it can be difficult to make sure kids are getting the proper nutrients that they need. With all of the craziness the school year brings, we always want to make sure our kids are getting their fruits and vegetables. Here are some kid-friendly avocado snack options that your kids will enjoy, while getting the proper nutrients they need to stayed fueled for school and those after-school activities.
Avocado Snack Options
Veggie Fruit or Dip: With this avocado snack, remember the more colors, the better! For this dip you can use greek yogurt as the base since it's protein packed. To make this delicious dip, you can combine ranch seasoning, greek yogurt, vanilla, and ground cinnamon. This dip is great for dipping your avocado in.
Avocado Smoothies: Smoothies are a great option as you can customize them however you want with any ingredients. You can add various fruits, vegetables, and liquid bases. For a non-dairy alternative you can use avocado to make your smoothie creamy and with healthy fats.
Cucumber Avocado Chicken Salad: Below is a delicious avocado chicken salad recipe we've included for you and your little ones to enjoy! For this recipe you'll need:
Shredded chicken
Avocado
Garlic Powder
Salt
Pepper
Lime Juice
Cilantro
Greek Yogurt
This recipe is simply and quick to whip up. Simply mix all of your ingredients into a large bowl, and cover and refrigerate for around thirty minutes to let all of your ingredients blend togther. Fill your cups with the avocado chicken salad mixture and enjoy!
For this recipe, it's recommended to use larger avocados to serve more people. A large avoacdo is around eight ounces, so using a small avocado would decrease your serving size.