When using Avocados, many people don't realize that you can use them for more than breakfast and dinner. You are also able to use them for desserts!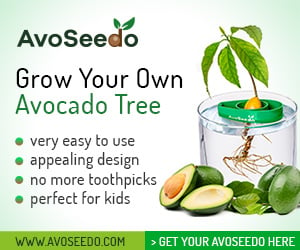 Today we'll go over how to make baked, egg-free, dairy-free, avocado brownies. Using Avocados will add needed nutritional value to your dessert and won't make you feel guilty after dinner time.
How to Make Egg-Free, Dairy-Free Avocado Brownies
What you will need:
2 cups unbleached flour
2 cups coconut sugar
3/4 cup cocoa powder
1 teaspoon baking powder
1 teaspoon real salt
1 cup avocado (mashed)
1/2 cup dairy-free almond milk
1/3 cup water
1 teaspoon vanilla extract
Instructions
Instructions
Preheat your oven to 350F.
Combine your dry ingredients (flour, coconut sugar, cocoa powder, baking powder, and salt).
Use your beater to beat together the mashed avocado, almond milk, water, and vanilla extract in separate bowl. Add in your dry ingredients, mixing well until all are combined.
Grease a 9×13 pan, then pour your mixture in.
Bake for 35 minutes. Test to make sure they are fully done. Let your brownies cool before serving.
Kids can be picky eaters, so this is a great way for you to sneak some nutrition into their diet using a snack. My toddler is obsessed with anything chocolate! Other than mac n cheese, it's her second favorite thing.
If you're allergic to eggs, you'll have no problem with this since it's egg free. It is also dairy-free, making this dessert breastfeeding-friendly since some babies are sensitive to dairy. The Avocados in this included make for a healthier substitute for butter. Inserting Avocados will make your chocolate moist as they cook to the perfect temperature. With this dessert, instead of consuming bad fats, you'll be receiving plenty of healthy fats from your avocados. Enjoy your delicious, guilt-free brownies!