Taylor A Ritz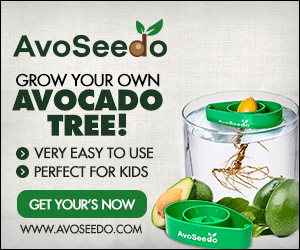 It is Memorial Day folks. You know what that means: grilling season is upon us. Whether you're a seasoned pro or a total grilling newbie, if you're planning on grilling out this Memorial Day weekend, look to expand your horizons.
Sure you will probably grill hot dogs, hamburgers, maybe even ribs or pork chops, but did you know you can grill an avocado? Up your grilling game by using some slices of grilled avocado on top of those juicy Memorial Day burgers. Better yet, take a page out of Al Roker's book and grill shrimp and avocados.
During this coronavirus pandemic, meat prices are skyrocketing, and some grocery stores still have no meat to sell. Instead, why not turn to seafood for your Memorial Day fare? Try this amazing recipe and you will be sure to delight your quarantine-team.
Ingredients
1 lb shrimp, unpeeled
¼ cup olive oil
2 tablespoons olive oil
Kosher salt
Freshly ground black pepper
Instructions
Place a grill pan directly on the grill to warm up.
In a bowl, toss unpeeled shrimp in Old Bay seasoning and olive oil. Use olive oil with a high smoke point so that the shrimp does not burn.
Season heavily with salt and pepper.
Place shrimp directly onto the grill pan, on the grill. Sear one side for 3 minutes, then flip them to the other side for another 3 minutes. Shrimp should be pink in color when done.
Peel shrimp, serve, and eat!
Tip: If you don't have Old Bay, mix equal parts cayenne pepper and paprika.
Ingredients
2 avocados
1 lemon, juiced
2 tablespoons olive oil
Kosher salt, to taste
Freshly ground black pepper
Instructions
Warm up your grill.
Cut the avocados in half and remove the pit. Leave the skins on.
Brush the avocados with olive oil and season with lemon juice, salt, and pepper.
Grill with the cut side down for 3 minutes.
Remove the avocados from the grill and scoop the insides out of the skins.
Dice the avocados. Insides should be soft and creamy.
Adjust seasonings to taste and serve.