When it comes to mid-week meals, nothing is better than fast and simple. With hectic schedules, it can be challenging to cook during the middle of the work week, but cooking at home is proven to save you money. Home-cooked meals are also more likely to be healthier for you. One of the best healthy meals for a busy mid-week night is spicy chicken chili, with added feta and avocado.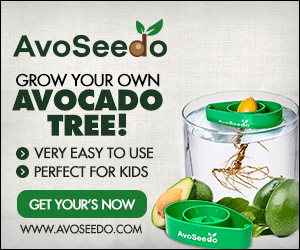 How To Make Spicy Chicken Chili With Feta and Avocado
Ingredients
1 avocado
1 lime
1 garlic clove
1 spring onion
1 can black beans
2 chicken breast fillets
½ teaspoon dried chili flakes
1 teaspoon smoked paprika
1 teaspoon ground cumin
100 grams brown rice
30 grams Greek feta cheese
20 grams chipotle paste
32 grams tomato paste
Salt to taste
2 tablespoons vegetable oil
Instructions
Rinse the brown rice. Add it to a pot with cold water and bring it to a boil. Then reduce heat to medium and cook for 15 to 20 minutes (until tender).
Once the rice is cooked, drain, return it to the pot and keep covered until ready to serve.
Add paprika and cumin to a plate with a pinch of salt and ½ tablespoon vegetable oil. Mix together, then use to coat chicken breasts.
Place a large, wide pan on high heat with 1 ½ tablespoons of vegetable oil. Add the chicken breasts and cook for 3 minutes on each side or until nicely browned.
While the chicken is cooking, dissolve the tomato paste and chipotle paste in 200ml of boiling water. Drain and rinse the black beans. Peel and finely chop the garlic clove.
Once the chicken is browned, add the chopped garlic and cook for another 30 seconds. Add the chipotle stock mixture, black beans, and chili flakes to the pan and bring it to a boil.
Cook covered for 12 to 15 minutes until the chicken is cooked through and the sauce has thickened.
Cut your avocado in half and remove the pit. Remove the flesh from the skin and dice it. Trim and slice the onion and crumble feta in large pieces. Combine these in a small bowl and with juice from ½ the lime. Stir it together.
Cut the remaining half of a lime into 2 wedges.
Transfer cooked chicken to a plate and shred it using 2 forks. Return the shredded chicken to the sauce and mix it up.
Serve the chicken chili over the brown rice and top with feta and avocado salsa.