Ever suffer from dry skin? Especially in the winter, our skin can suffer from dryness and irritation. In another article, we talked about making your own avocado oil, but did you know avocado oil is a great moisturizer? You might be hesitant to put oil on your face, but after we discuss the incredible health benefits, you'll be ready to make your own avocado oil scrub.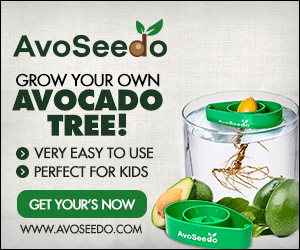 Why Avocado Oil Is Great For Your Skin
There are multiple ways to use avocado oil on your skin. Avocado oil helps fight the dryness that can lead to irritated skin or even breakouts. These super fruits are chock-full of vitamins and minerals, like vitamin E, which is essential for healthy skin. Avocado oil can boost collagen production, giving your skin a firmer, more youthful look. It performs a double function by penetrating deep into the skin plus sitting on top to form a protective barrier.
How To Make Your Own Avocado Oil Scrub
Are you ready to reap the skin benefits of avocado oil? This 2-ingredient scrub is easy to make and even simpler to use.
Ingredients
1 tablespoon avocado oil
1 tablespoon brown sugar
Instructions
Measure out your ingredients and place them in a small bowl. Mix them well until the sugar is thoroughly coated in the oil.
Make sure your skin is clean and dry before using your avocado oil scrub. Use your fingertips to scoop up the mixture and apply it to your face. Work the avocado oil scrub into your skin with small, gentle circles to exfoliate and remove dead skin cells.
When you're done, rinse the mixture off with warm water. You may notice an oily residue left on your skin, but this is expected. Pat your face dry with a towel and continue your skin routine as normal.