Pumpkins are so last year! This year, you can extend your love of avocados to your Halloween decor! 2020 is an unprecedented year, so why not do Halloween a little differently? We will discuss how to take your avocados and turn them into fun avocado Jack-O-Lantern Halloween decorations.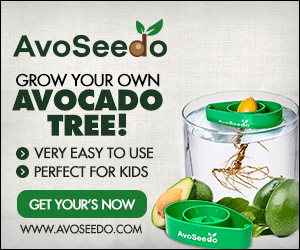 While we can turn our avocados into most any tabletop decor, in this tutorial we decided to go with a Dia-de-Los-Muertos-inspired sugar skull. While avocados are too small to put a candle into, carving avocados is easier than carving pumpkins and they look great! So let's get started on the perfect avocado Halloween decor for your table.
What Do You Need To Make An Avocado Jack-O-Lantern?
For this tutorial, you will need:
Avocado
Lime
Wooden Skewer
Food-Safe Marker
Vodka
How To Carve An Avocado Skull
First, use your food-safe marker to draw the outline of your skull. Outline the eyes, nose, mouth, and any other design you want to cut out for your avocado Jack-O-Lantern. Then, remove the avocado skin from inside each of the outlines using your Avocado Slicer. Use the vodka to remove any excess marker from the avocado skin.
To make the eyes, carve the avocado down to the pit, keeping your knife angled inward. Next, make the nose by carving it straight down to the pit. For the mouth, do not remove any avocado; instead, use the wooden skewer to draw in teeth.
Next, squeeze the juice from the lime all over the avocado to keep the avocado Jack-O-Lantern from turning brown.
Carving the Pits
If you want avocado Halloween decorations that will last a bit longer than an avocado Jack-O-Lantern, you can carve a skull right into an avocado pit. Once you make your season avocado recipe, keep the pits. Here's how to carve an avocado pit:
Clean the brown peel off of the avocado pit. Use a small paring knife or an x-acto knife to carve eyes, nose holes, and a mouth into the pit. As the pit dries, the carved portions will turn dark brown and resemble shrunken heads. These pits make great Halloween decorations and will last for months!
Want to home-grow your very own avocados? Start your avocado tree today with the AvoSeedo!