If you've been looking for a quick and easy lunch recipe to fix for the kids during summer break, we have you covered! This mouthwatering avocado grilled cheese will have your mouth watering and keep you coming back for more!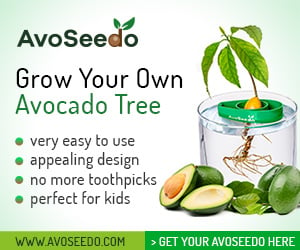 This is one of the easiest and fanciest ways to create a grilled cheese. Not only does it add needed nutrients to your lunch, which makes it even more great for children, but the flavor is absolutely delicious. So, what does an avocado grilled cheese taste like? Let's find out.
An avocado grilled cheese somewhat compares to your standard grilled cheese; however, it has a creamy avocado included. A ripe avocado has a mild flavor and goes perfect with any cheese of your choosing.
Ingredients You'll Need for an Avocado Grilled Cheese
To start, head to your local grocery store to the bakery section and get a loaf of sourdough bread. Next, you'll need to use butter instead of mayo, ripe avocados, red onions, and any cheese of your choice. I particularly like pepper jack with a little hotness, but to each their own!
Other types of breads you can use for your avocado grilled cheese if you don't want to use sourdough are brioche, whole wheat, artisan bread, or Italian bread. While you can eat an avocado grilled cheese by itself, you can also serve it with tomato soup or a salad.
How to Make an Avocado Grilled Cheese
The first step in making your grilled cheese is to cut your ripe avocado into slices and season them with salt and pepper. You'll use these slices later on.
Next, spread out your butter over both slices of your bread of choice.
With a large skillet over medium heat, add your bread slices to the pan and toast for two to three minutes until golden brown.
Flip your bread pieces over with the toasted side facing up and add a slice of cheese to each piece of bread.
Place your red onions on top and slices of avocado onto the red onion.
Top off one side of the bread with the other side of bread to create your sandwich.
Remove from heat and serve with tomato soup, salad, or a side of choice.
If you plan on making an avocado grilled cheese this summer, let us know what you think and any creative touches you added!