If you're like me, then you love sushi, no matter type of roll it is. Sushi rolls are so delicious that more people are beginning to make them at home. With this homemade sushi recipe, you'll get to make a less expensive weekday lunch to enjoy at home or at work.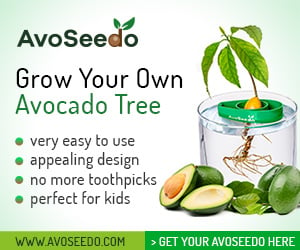 Tips to Make an Avocado and Cucumber Roll
The first thing you'll need before making your roll is confidence. Sushi rolls can be quite intimidating, but they're worth it in the end. Grab a bamboo mat and a good friend you can share laughs with when you're in the middle of having your hands in sticky rice! A friend who can laugh with you even when your avocado rolls don't turn out exactly as you've planned, but they're delicious anyway.
Making your Avocado and Cucumber Sushi Rice
The standard rice for sushi rolls is white rice, however, if you prefer a healthier option, you can use brown rice. Here's how to make your rice:
Using a saucepan, combine your rice, water, olive oil, and bring it to a boil
Cover your saucepan, reduce the heat, and let it simmer for 45 minutes
Remove the saucepan from heat, keep it covered, and let it sit for 10 minutes
Fluff out your rice with a fork, fold in your rice vinegar, sugar, and salt. Keep your rice covered until it's ready to use.
Avocado and Cucumber Filling
When making your sushi rolls, you can fill it with avocado and cucumber. Even those who are new to sushi will enjoy an avocado and cucumber filler. In addition, you can add a bit of mango to your sushi rolls to add a pop of flavor.

To ensure you can get the proper roll, make sure you slice your fillings thin so it can fit into the center of the sushi roll.
Ingredients You'll Need
1 cup of rice, rinsed well
2 cups of water
2 Tbsp of rice vinegar
1 Tbsp of sugar
1 Tsp of sea salt
1 cucumber sliced lengthwise into strips
1 ripe mango, sliced
1 avocado, sliced
4 nori sheets
Soy sauce to taste
Ginger
How to Make an Avocado and Cucumber Sushi Roll
Keep a bowl of water to the side with a towel to use for when your hands get sticky.
Place your nori sheet glossy side down on your bamboo mat, and press rice into the bottom portion.
At the bottom of your rice, begin to place your filling. Avoid overfilling or you won't be able to roll it.
Tuck and roll the nori by using your bamboo mat. Once rolled, shape your roll and cut.
Serve with soy sauce and ginger and enjoy!