Did you know that National Avocado Day is on July 31st? National Avocado Day was created to enjoy the wonderful fruit that is an avocado and all of its benefits that it gives.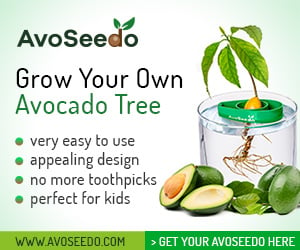 Why National Avocado Day?
National Avocado Day was created to enjoy this delicious berry and its many benefits. According to research, Americans consume more than four billion avocados every year. Over the last decade, avocados have become a key ingredient used in my dishes around households all over the world.
In addition, avocados have become a key ingredient when making soaps and other skincare products. National Avocado Day was created to give us the opportunity to thank Mother Nature for providing us with this tasty berry!
How You Can Celebrate National Avocado Day
To enjoy National Avocado Day, you can post any recipes with the avocado as an ingredient and add the hashtag #AvocadoDay to your posts. When posting about avocados, you can list out all of its health benefits and add the hashtag #AvocadoHealthBenefits.
National Avocado Day
Avocados give off many benefits and are high in nutritional value with vitamins H, K, C, T, Potassium, among others. Avocados are comprised of around seventy-five percent fat, sixty-seven percent of which are monounsaturated fats, and fourteen percent saturated fat. Every medium-sized avocado has around one hundred grams each and around one hundred and sixty calories.
There are many health benefits of an avocado, but here are just a few to get your started:
Balances weight since it includes fiber
Reduces the risk of heart disease and cancer
Protects your skin from aging
Maintains blood sugar levels with antioxidants
Balances cholesterol levels
Helps with digestion
Six Ways to Celebrate National Avocado Day
Below are six ways you can celebrate National Avocado Day:
Grow an avocado tree – The first thing you can do is to grow an avocado tree. To grow your tree, you can use the seed from an avocado that you bought at the grocery store. Before you plant your seed, use warm water to slowly peel off the seed's outer layer of skin.
Make a dye – When we say you can make a dye, we aren't talking green dye. The skins and pits of an avocado give off a light pink hue that comes in handy when dying linen, bags, and other materials.
Make a margarita – One of the best things you can do with an avocado is make a margarita. Simply add half of an avocado to your shaker to make a creamy margarita, which is perfect for summer days and chips and guacamole.
Make ice cream – To make ice cream, simply use coconut milk, avocados, and honey. When you blend these three ingredients together, you'll get a smooth and delicious ice cream.
Create a face mask – Avocados have been known to help aging skin. What's better than using a face mask that is filled with antioxidants? To make your face mask, you'll need an avocado 1/3 cup of plain yogurt, two teaspoons of honey, and some lemon juice. Blend together and make into a face mask and apply.
Make a body butter – This one is a bit different from the face mask. For body butter, you"ll use avocado butter instead of an actual avocado. Once you've made your body butter, store it in a jar and use daily for soft skin.