Have you been looking for a way to enjoy a snack without the guilt? These keto-friendly avocado chips are not only delicious to eat, but they're also easy to make! This is one recipe you don't want to miss out on.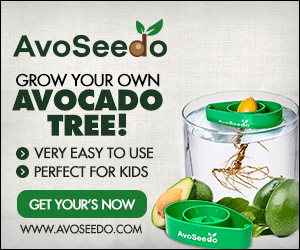 If you're searching for a delectable keto snack, we have you covered. These avocado chips are loaded with flavor, are gluten-free, healthy, and just what you've been looking for.
These avocado chips have a crisp texture, a hint of Parmesan cheese, with a small hint of lime. These flavors will melt right on your tongue and will satisfy your craving for chips. These avocado chips are made with potato and are the perfect keto-friendly snack.
Tips for Crispy Chips
Even though these chips are easy to make, there are still some tips you could use to be aware or certain things.
Do not make your avocado batter thick. The chips are already thick enough.
Make sure you add 3/4 cup of Parmesan cheese. Do not reduce the amount of cheese or else you'll get soggy chips.
Add lime juice to reduce the bitterness of the baked avocado.
Do not bake the chips too long.
Nutritional Information
Calories: 38
Fat: 2.9g
Protein: 2.1g
Total Carbs: 1.2g
Net Carbs: 0.5g
Avocado Chips Ingredients
1 Avocado ( Skinned & Seeded)
3/4 cup of Parmesan cheese (grated)
1 teaspoon of lime juice
1/2 teaspoon of garlic powder
Pinch or two of salt
1/4 teaspoon of cayenne pepper
Avocado Chips Instructions
Preheat your oven to 325 degrees
Add all of your ingredients to a processor and pulse until it's of smooth consistency
Line a baking sheet with parchment paper and scoop and press onto the cookie sheet. Spray your spoon or spatula to prevent mixture from sticking.
Bake for 30 minutes or until crisp. Cool for 5-10 minutes and let harden.