This is one awesome October Korean recipe that you will ever eat! This recipe begins with a soy marinade and finishes with mayak avocado salad or a rice topper. If you love big chunks of delicious avocado, this recipe is right down your alley!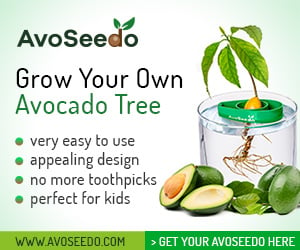 Have you ever heard of mayak eggs? Well, mayak eggs went viral some time back on social media because they're simply delicious and easy to make. You need to marinate mayak eggs overnight; however, mayak avocado needs to marinade for 20 minutes. Here are some tips how you can make this delicious recipe.
Mayak Avocado Ingredients
These ingredients are super easy to find, with the exception of Thai chilis, but everything else you can find at your local grocery store. If you can't find Thai chilis, there are some substitutions you can use.
Avocados – Avocados are the star ingredient of this recipe and should be used when ripe but firm. The recipe will not taste as good if you use an unripe avocado. You should always choose ripe fruits; if they don't look as pretty, they will taste amazing!
Sesame Seeds – Sesame seeds are an optional ingredient, but for taste it's recommended you use them. You can buy toasted sesame seeds or have them toasted in a frying pan over medium to high heat.
Soy Sauce – You can choose your favorite soy sauce, but ensure it's gluten-free if you have a gluten intolerance.
Maple Syrup – Maple syrup is the perfect ingredient to add a little sweetness to your recipe and to counter the salty flavors. This natural sweetness isn't overwhelming, but it's a favorite.
Onions – You can add two kinds of onions: sweet onions and spring onions.
The Flavor of Mayak Avocado
Mayak avocado tastes similiar to teriyaki sauce, but it's less sweet than other recipes. It has an amazing texture from the onion and its sesame seeds. The sauce will soak into the avocado quickly, giving it a glazed appearance. The Korean word "mayak," means drug in English.
If you try this recipe during this holiday season, let us know what you think! Mayak avocados are an excellent vegan option or a side dish at holiday parties.
Instructions
Add 1/2 cup of soy sauce, garlic and ginger to your mixing bowl
Add your onions, maple syrup, sesame seeds, and vingar to a medium bowl and stirl until your maple syrup is well blended, then add water.
Add your chopped avocados.
Stir your mixture gently so you don't break your avocado and cover your bowl with a lid or plastic wrap and place in the refrigerator for 20 to 30 minutes before ready to eat.
Serve your Mayak avocado over rice or on top of a salad, and enjoy.
Tips When Making
When making your Mayak avocados, to get nice chunks of avocado, you should use a sharp knife. A sharp nice will also allow you to dice your onions into small piece, giving your recipe the best texture.